Chers étudiants et futurs étudiants,
La santé, le bien-être et surtout la sécurité de nos étudiants, de notre équipe et de notre belle communauté de salsa sont notre priorité.
Nous continuons de suivre les recommandations du gouvernement, afin de réduire l'évolution du COVID-19.  Nous suspendons nos événements; jusqu'à nouvel ordre.  Nous suivons de près la situation et nous nous adaptons en fonction des lignes directrices données par le gouvernement et la direction de la santé publique.
Nous avons très hâte de vous revoir.  Soyez assurés que nous vous contacterons dès qu'il sera possible et sécuritaire de reprendre nos événements.
En attendant,  assurez-vous d'être inscrits à notre canal bilingue YouTube Baila Productions Salsa Dance School.  Vous avez accès à près de 400 vidéos tant amusants qu'éducatifs.  Plusieurs vidéos de cours solo GRATUITS.
https://www.youtube.com/user/BailaProductions
Merci de votre compréhension dans cette situation inattendue et inhabituelle et surtout merci de continuer à nous suivre.  Nous lisons tous vos beaux mots de remerciements et d'encouragements et ça nous fait vraiment chaud au cœur.  Prenez soin de vous et de vos proches.    Ensemble nous passerons au travers ce moment difficile et nous nous reverrons pour encore plein plein plein de belles danses!
Ilias et l'équipe de Baila Productions
Dear current and future students,
The health, well being and safety of our students, staff and community is our top priority.
To ensure we do our part to help reduce the evolution of COVID-19, we suspend all of our events until further notice.
We continue to closely monitor the ongoing situation and we will adapt our practices based on the guidelines established by the public Health Agency of Canada and local authorities.
Rest assured we will contact you as soon as it is safe to resume all events.
In the meantime, we are working on solutions to remain connected with you and to keep us all moving.
Make sure to subscribe to our YouTube bilingual channel  Baila Productions Salsa Dance School so you have access to nearly 400 FREE fun and instructional videos.
https://www.youtube.com/user/BailaProductions
We look forward to seeing you again in our studios soon. In the meantime we'd like to thank you for your understanding during this period.
Please take care of yourselves and your families. Together we will come out of this stronger and united.
Ilias and the Baila Productions Team.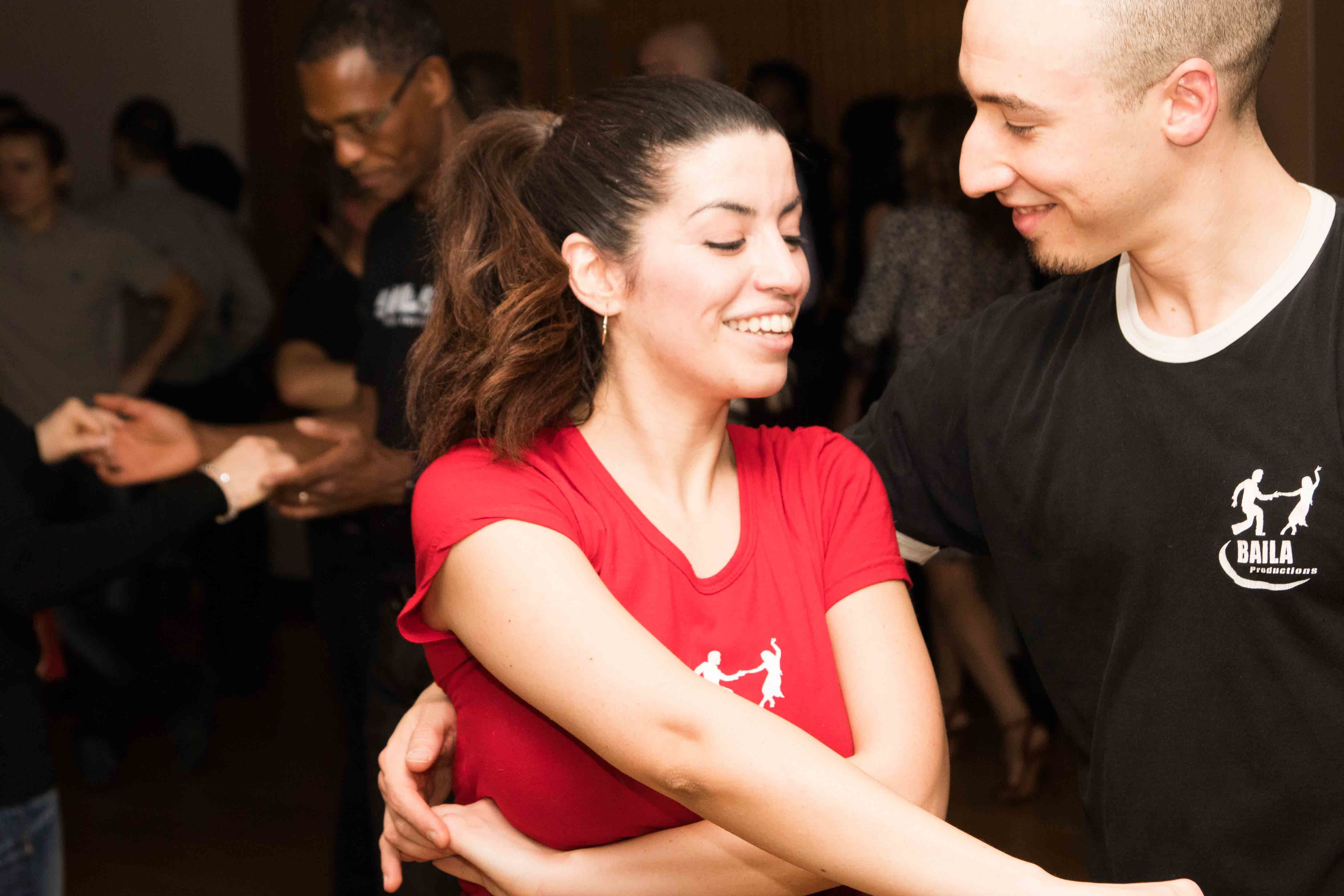 Free Intro to Salsa Class
3 March 2017 @ 19 h 30 min

-

20 h 15 min
Come visit our Laval dance school and take a free Salsa Merengue Lessons. Bring your friends and family! It's gonna be a crazy party! No Partner needed!!!!
7:30pm-8:15pm Free Intro to Salsa Merengue class
8:30pm – 11h30pm Dance Practice
No experience needed! No reservation Needed!
First come first serve. Limited places. Door will be closed when maximum participants reached.
Just show up… we'll take care of the rest
Check out this video
http://youtu.be/5GQVaE3Ig9g
École de Salsa Baila Productions
www.bailaproductions.com